PRESIDENT LARS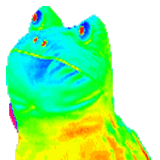 Join Date: Aug 2014
Location: CRUMPETVILLE
Posts: 6,533
Battle Record: 16-1
Accomplishments
Trifecta Challange
Champed
- Gimmick Battle League
- The Winter Topical
- Topical Martyrs
- Lime Green Poetry Association
- Lyric Olympics
- Art of Writing League
NBL
Rep Power:
85899372












---
"SMO Collab: Rubix Cupid" (2004)

5 vantage points splicing the hearts.

Feel.






ViS

i love you...spoken true but clasped to humor
the weeping silent - jealousy known as a bashful rumor
the tumor inside, just a rage i keep hushed...
hatred - a passion not yet conveyed in my touch
abhor the calm placed in the rush...a storm of tension
love making; "us" uttered to me is scorned in mention
"us" is a million breaths, a thousand faces...
it should be "me" and "you" that amounts the basis...
impounded; encased with the feeling of hate...
every dawn you leave - a new rage breeds in your wake
tears, they're all fake...the crocodile type...
the snap of my heart will only stop when i write...
tight rip of flesh, thorns remind me what i must do...
only once a year do i really mean it - i love you

Archive

shoulda seen this 19 years ago...... the eventual
cutting of the placenta, the invisible mirrors quotes
you're just like her they chant, so why do i run so
i was g.i. joe, father figure in a no fun zone
punished for self, love became a ball and chain
different in a black family, forced to walk a wall of shame
picking these scabs, these incisions just wont heal
you beat me cuz you loved me, the visions of pink frill
never pierced my cumulus, your reign just kept me clouded
your striking presence mounted on my conscious,
drowned with it, love will never hit me the same again
and even though i remember, I cant seem to break the friend-ship
between nostalgia....so ill throw hope over board
and watch it float with Hades smorgasbord
death is not certain,........no matter what you say
cuz even though were tired, i carry patches to frame
our patchwork existence...
i want no part of you, not even the quilt you built from the past
you're a dreadful poison, delivering milk in a mask
so keep your antidote, ill die before i utter i love you so
again, sorry no more mother and son something's gotta give

RIKOSHAY A.K.A. Peru

We both agreed to be open and plain like meadow landscapes.
Agreed upon "No strings attached" with Gipetto handshakes.
A stitch in time saves nine.
Anchorless threads sewn strand eight.
I knew better.
I knew the moment she first stepped towards me.
Stilettos translate even when the steps don't land straight.
Loud and clear, they said "Go, sans ache!".
I didn't listen but, I can still hear each exposed chance quake.
Meanwhile, in my heart, I feel the echoes plant stakes.
I knew better.
Knew I would bleed but I kept no band aids.
As her lips formed the words I saw a red rose branch break.
Dead romance takes no prisoners.
Now I wait for the day regret's slow dance fades.
I know it won't.
Instead hope and faith regroup with blueprints.
A retro-mandate...yet those plans wait.
Nostalgia won't let go.
Can't shake my headstone trance state.

H.Notik

As gusts of wind blow sin's through the gaps in my morals
I hold a halo over the head of a wingless angel to make her grovel
Mistake this quarrel if you like, misinterpret my insanity
My pride has corroded – the acid rain eats at my tin vanity
Common sense has rot into a rusty collection of drivel
Everyday my love fizzles as a cold heart shrivels into pixels
Emitting artificial affection to a collection of close beings
At night I speak words of delight but inside my throat's bleeding
A devote seedling grew into this bitter stem of resentment
My existence is free but I live like my mind serves a sentence
Trapped inside bars of ancestral expectation - I hate pressure
I was attacked by divinity - now I'm carried to hell on fate's stretcher
In a place of cold evil I hold a lighter up and thaw the frozen wrath
If I had the strength I would walk the length of the unchosen path
I'm so reclusive in this secure colony where the masses settle
Perhaps the road of thorns tears its way towards the petals..
But fuck it - I'll leap face first into the nettles right now
So me and the other bitter beings can cry when the light's out
So blow a piteous breath towards the candle and laugh at this sinner
"You've had my soul for breakfast so here... have my heart for dinner... "

((?))

Admist of the dawn, my breath was given a pause…
Where your image was torn with spirit's centrifugal force…
Where liquor's the whore fucking your liver on corners…
Where you'd, pillage the morning with a sickle adorned…
I'm finicky more than ever, severed from the instances your…
Idioms bored my sustenance to trust within spiritual norms…
Remember at the pool?!? when I deemed to talk to my outer…
being, while my body schemed to walk to the bottom…
Maaan, that was one of many eves I thought about drowning…
With deadened dreams,
I can't help to be what was taught from my grounding…
All for naught,
all for sounding as if we bought a renovation…
Of this fort that was bombed and headquarters left adjacent…
Let me set it straight that I was at the stake and penetrated…
Forsaken, my flesh was drained for the sake of reparations…
C'mon pops! I meditated for senseless ages…
Sending pages sent from sages,
Spending days to collect to pay this debt from prayers…
What I meant to say was, I don't hate you,
I would just hate to be like you used to be,
Where my sanity was smothered & mother's ribs were bruised by feet…

This is the truth,
from me,

to you,
come see…

The abomination embalming nations in his puke to speak…of love.