I'm UPset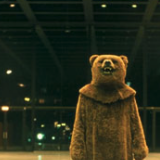 Join Date: Feb 2018
Posts: 645
Rep Power:
6180042












Six California police officers fire shots at rapper asleep in car, killing him
---
Quote:
Summary of the Article (I'm not taking sides, Just here to summarize what happened):

6 police officers from Vallejo, California (a sub-region of the San Francisco Bay Area) fired multiple shots at the rapper Willie McCoy (identified by his family members, goes by the stage name Willie Do), who had a handgun on his lap while sleeping in the car. According to the Mercury News, 2 officers were dispatched to a local Taco Bell parking lot on Saturday at around 10:30pm after one of the employees call them saying that a man was "slumped over" behind the wheel of his car at the restaurant's drive through.
The officers saw a gun in the man's lap while his car was on, called for a back up, and 4 more officers showed up. They tried to open the car door, with one officer tried stealth retrieve the firearm from Willie's lap while another officer covered him, but the car was locked.
Then they began positioning a patrol car in front of McCoy's car. In the middle of it, McCoy "suddenly moved". The Officers told Willie to raise his hands, but Willie "did not comply and instead he quickly moved his hands downward for the firearm", according to the news release. All 6 officers, fearing for their safety, all fired shots within 4 seconds. The officers continued shouting commands before removing him from the vehicle and "rendering medical assistance". Willie died on the scene. Police have not yet confirmed his identity and said an autopsy was pending.
Vallejo police said Monday that McCoy's semiautomatic handgun had allegedly been reported stolen in Oregon and was fully functional when officers recovered it. It is unknown how McCoy obtained the firearm. As of now, The officers involved have been placed on administrative leave.
Regarding what went down that day, The Police Department's official statement said: "The officers told the driver to keep his hands visible, however the driver quickly reached for the handgun on his lap, In fear for their own safety, the officers discharged their weapons at the driver." The Mercury News, a media outlet based at San Francisco Bay Area filed a public records request on Sunday for the officers' names. (shout out to u/BluAnimal
for the link)
Upon hearing the news of Willie's death, McCoy's cousin, David Harrison, said Monday: "It's a really big loss. Really, really unexpected, There's a lot of grieving going on, trying to make sense of this thing." Marc, Willie's 50-year-old brother, added that some of Willie's relatives were so distraught, "they can't even really talk about it. They are just locked up in the house, crying themselves to sleep."
The family of McCoy said Tuesday that police had racially profiled the young black man and that there was no justification for using deadly force against someone who was sleeping and not a threat. Marc said he suspected police had startled Willie awake, and that they should have ordered him out of the car with a bullhorn instead of approaching him and quickly firing fatal shots after he woke up.
According to Marc, Willie had a difficult childhood, losing both his parents at a young age. Willie turned to music and joined a rap group called FBG. David Recalled that Willie loved spending time with his nieces and nephews and making music with his relatives, and he treated his friends like family. Both Marc and David suspected that Willie died due to racial profiling by the Vallejo police, and both remarked that such racial profiling against black people in Vallejo is prevalent.
Prior to this case, there have been TWO publicized cases involving police forces in the broader San Francisco Bay Area (where Vallejo belongs) fatally shooting people after waking them up. In 2015, Oakland police killed a man who was passed out in his car, with officials claiming that he abruptly woke up and reached toward a gun on the passenger seat. His family was awarded a $1.2m settlement. In March 2018, four officers in Oakland shot a homeless man who was armed and sleeping between two houses when they arrived, prompting an excessive force lawsuit that the family filed last week, the San Francisco Chronicle reported.
PS: I originally used the phrase "Back in 2015" when I was referring to the two publicized cases on my last summary point. u/ahenry08
's comment made a very interesting point that although the 2015 case is the earliest publicized case mentioned in both the Guardian and the SF Chronicle article, it may or may not be the very first case in which a similar incident occurred in the Bay Area. Based on the user's comment, I changed it to "In 2015" to make the last summary more factually grounded.


https://www.theguardian.com/us-news/...g-willie-mccoy
__________________
"nigga got smoked by a fiend. Tryin' to floss on him, blind to a broken man's dream --a hard lesson" --2pac (RIP)
Disclaimer: I only post here when I'm shitfaced/wasted.